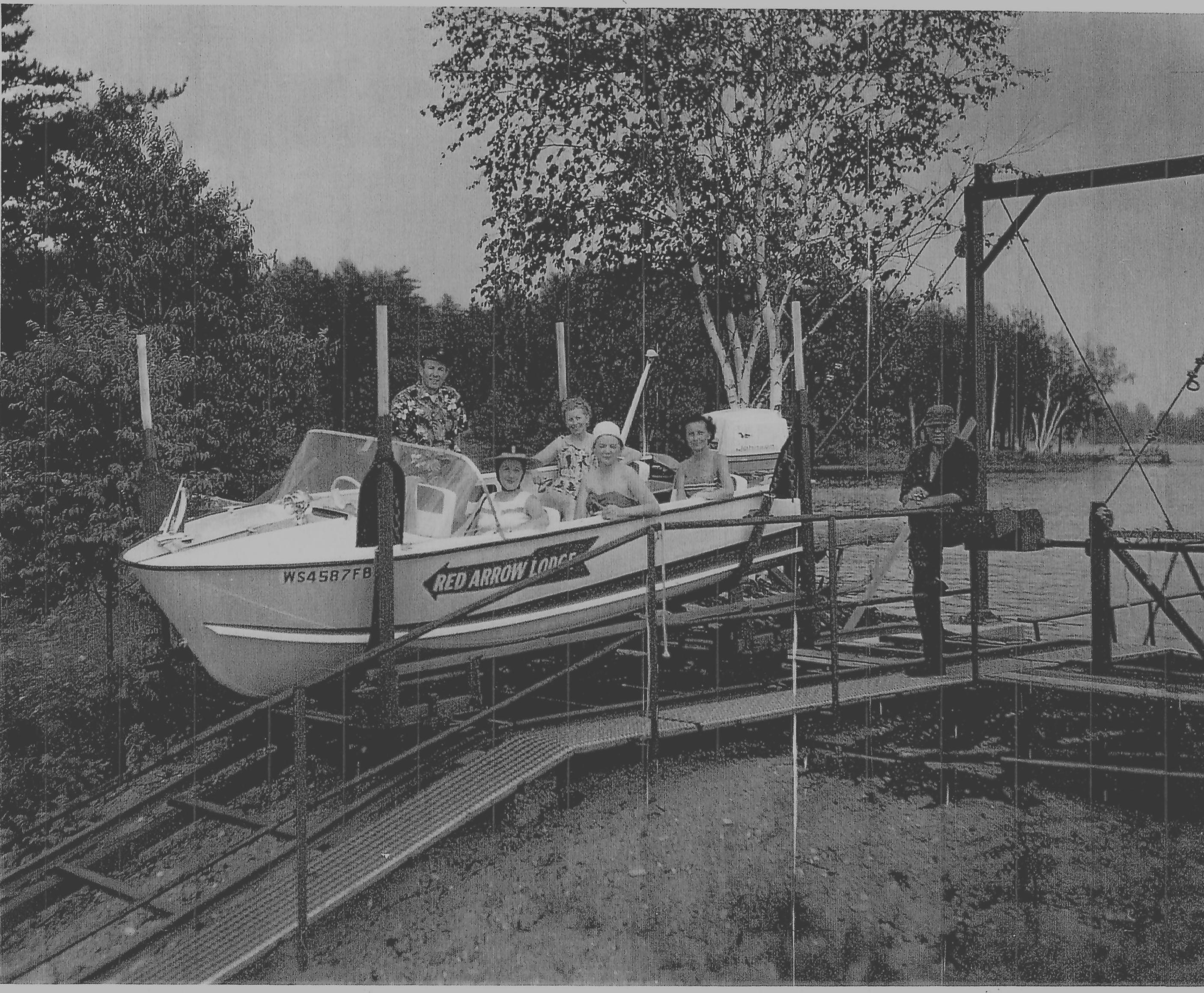 Here is a blast from the past for Lake Alice and Lake Mohawksin friends. The Red Arrow Lodge was a full American Plan resort on Lake Alice in the 1950's - 1970's
The portage photo was at the top of Kings Dam from Lake Alice going into WI River/Lake Mohawksin. That metal frame - I believe still exists on the dam structure. I am told Duane Kroll is the man in the photo standing on the gangplank working the track system.(***UPDATE from a local who worked at Red Arrow...the driver of the boat is Mr. Duane Kroll. Thank you Sis for the new correct information.***) Those in the boat are happy resort patrons.
How I wish this portage still existed!